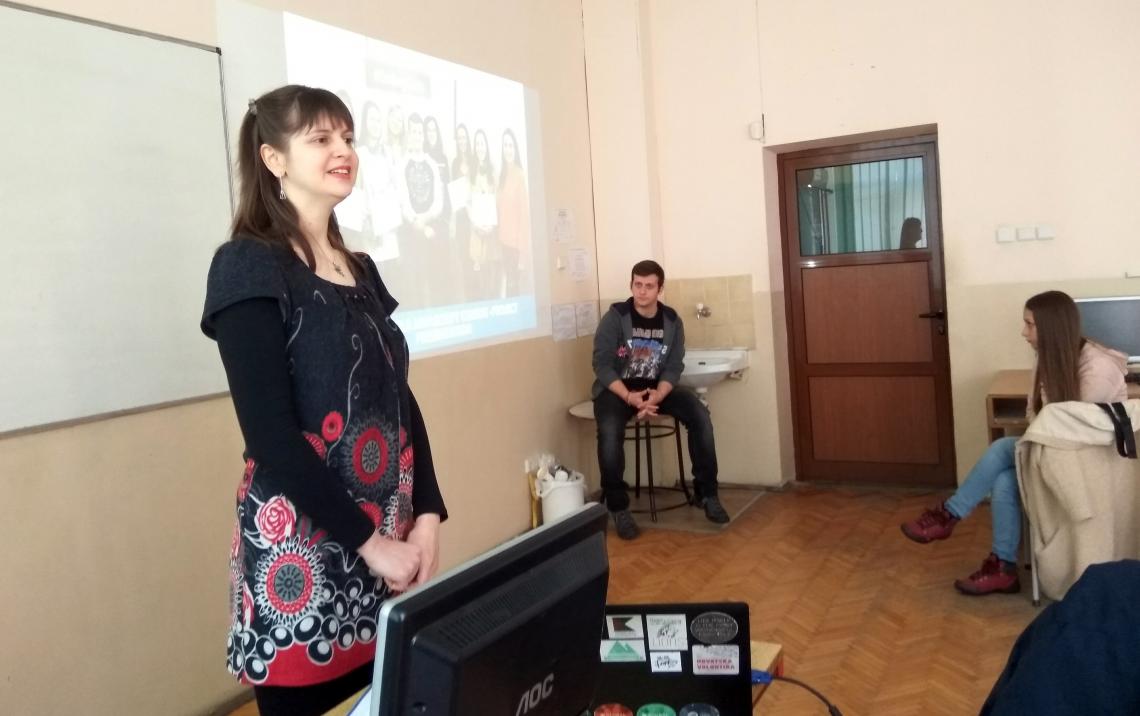 Last Friday students from the Math School in Plovdiv learned what Coding Girls is. Part of the Coding Girls Team in collaboration with IT teachers from the school organised a meetup and shared relevant information in front of four classes with students from 9th till 11th grade. Students learned about opportunities that Coding Girls Plovdiv has to offer, when are the next free courses and how they can pursue their career in the tech world.
Todor Nikolov - a recent graduate from the school, who is now an instructor at Coding Girls found his current job thanks to a Coding Girls event. He shared his story and encouraged the teenagers to take part in the upcoming courses.
Other information that was shared was the mission, vision and values of the organisation and how it is connected with the Sustainable Development Goals. After the presentation of the past achievements and the future plans, there was a small discussion.
"It was such a delight to meet these smart students. The younger were eager to start learning, the older - already seeking internships and job opportunities. I was very happy to talk to their inspiring teachers, who were so ready to cooperate with us and willing to incorporate latest technologies in the school programme. I am most certain that we will do a great job together!" - shared Maria Totova, who was one of the main speakers at the meetup. 
Everything finished with a hope and agreement for future collaboration from both sides so stay tuned of what is coming next. Follow Coding Girls' Facebook page and Website for upcoming free events: meetups, workshops and courses.