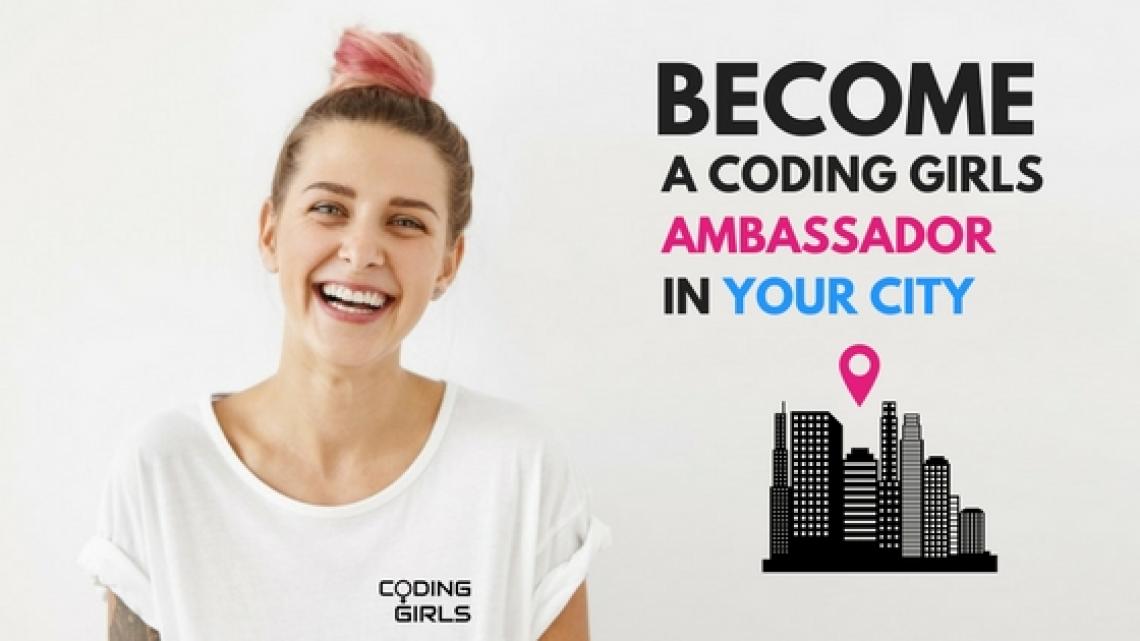 Coding Girls Ambassador Benefits: 
Become one of the global makers, shakers, game changers from the tech field.
Become an essential part of one of the global initiative striving to increase the number of women in technology and leadership.
Help us raise awareness about the importance of coding and getting more women in tech.
Add the "Coding Girls Ambassador" title to your LinkedIn profile, CV and position yourself as a leader and activist in the tech-field.
Learn how to code or extend your tech knowledge. You will access all the learning materials as well as workshops, courses, meetups that will be organising within your community or any other Coding Girls community around the world.
Discounted tickets to large tech events (this year WeAreDevelopers the largest tech congress in Europe. Read why WeAreDevelopers 2018 is not to be missed and Webit.Festival 2018 - the largest tech event in Sofia, Bulgaria and a must-visit for all the people in tech, politics and business). 
Help make the world a more inclusive and diverse as well as make a difference. If not you then who?
Coding Girls Ambassador responsibilities:
Connect people, companies and communities interested in cooperating with Coding Girls.

Encourage new coding events to be organized in your city and event organizers to add their coding events to the Coding Girls website.

Help find females in tech and connect them with community and club leaders.

To get started join our slack channel http://bit.ly/coding-girls-slack

More details about the role of a Coding Girls Ambassador:

You'll be the primary point of contact for anything that's going on in your city and it connected to coding, so you can connect people and companies from your city as well as enlarge your network and benefit from getting connected with each other. 

You will be connecting various tech, coding and educational networks.

You will be encouraging organizations, non-profit communities, universities, coworkings and enthusiastic individuals to start new, beginner-friendly events and clubs in your city.

You will be encouraging people to organise events on https://www.coding-girls.com/events. All you need to do is to regularly take a quick look at submitted events and check if they are a good fit for Coding Girls (within your community). If yes, you will need to approve them. Here's how to can add an event and manage the registrations. https://www.coding-girls.com/managing-events-coding-girls-website 

We have some of the resources on our website. https://www.coding-girls.com/resources. Together with your help, we'll be building and growing a library of materials for Coding Girls event organisers and clubs that can be used to teach girls coding.

Share interesting news and content about coding from your city  that we can promote on Coding Girls Social media channels.
Looking forward to your e-mail at office@coding-girls.com.
Kind Regards, Coding Girls Team