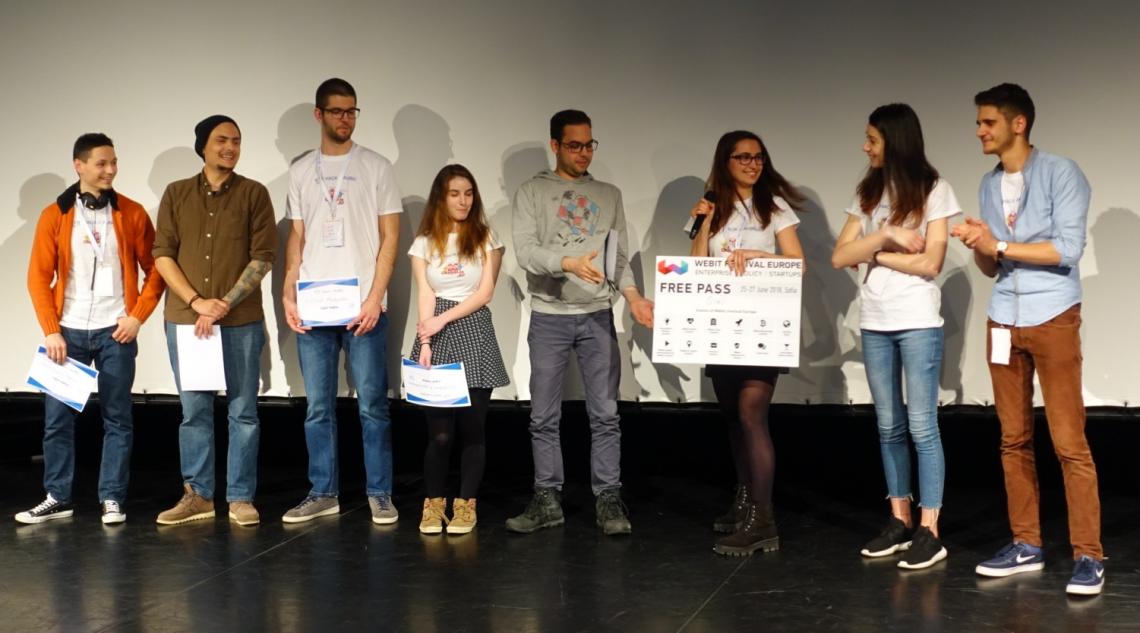 On 23-25 March 2018 we had a chance of mentoring the participants at the American University during HackAUBG. The main topic of the hackathon was Education. So students were focusing on solving issues related to education especially how to make the education better, more interesting and more interactive. The founder of Coding Girls - Anna Radulovski and the managing partner at Trio-group - Ivo Radulovski joined the hackathon as mentors. 
#HackAUBG in action @CodingGirlsCom @Segments @triointeractive pic.twitter.com/Hvq9wIcRzg

— Anna Radulovski (@annaradulovski) March 25, 2018
Facts & Figures:
HackAUBG is the second hackathon to take place on the campus of the AUBG.

3 days

10+ large IT companies

13 Mentors

5 Jury Members

56 Participants

14 Teams

Awards: 3000 BGN (1st Place), 2000BGN (2nd Place), 1000BGN (3rd Place), a brand new iPad 9,7, free pro tickets to Webit.Festival 2018 (the winning team).

Event hashtag: #HackAUBG
#hackaubg Awarding the winning team with the free pro-tickets to @WebitCongress #hackathons #webit #techevents #Hackathon #codinggirls @CodingGirlsCom pic.twitter.com/C5KWbOfZr2

— Anna Radulovski (@annaradulovski) March 25, 2018
Highlights:
Although the majority of the participants were students at universities, it was a positive surprise to see quite many high-school students with big bright ideas and some practical technical know-how.

Many of the contestants didn't come to the hackathon just to win, but also to make friends, for networking and to have fun while coding.

The winner of the hackathon was the team called "O(n!)" with their project "Studify" with a motto "All you need to improve your learning in one place" on how to make learning more interactive and interesting. The solution implemented an interactive exchange platform between students and professors to be able to annotate documents, exchange ideas for certain abstracts and share knowledge. This not only improves the communication and learning experience but also saves time.
Follow Coding Girls on Facebook, Twitter and Instagram to see the latest news and updates as well as participate at the upcoming events: meetups, workshops and courses.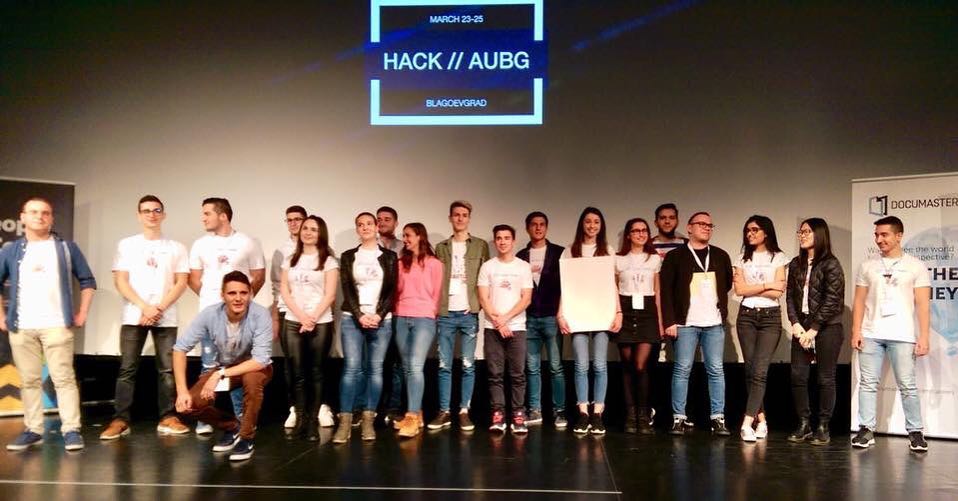 Photo Credit: The Hub AUBG
Follow The Hub AUBG on Facebook and Instagram to see the highlights of the hackathon, latest tech news at AUBG and upcoming events. Join our Coding Girls The Hub chapter at AUBG and bring more diversity to the tech field.