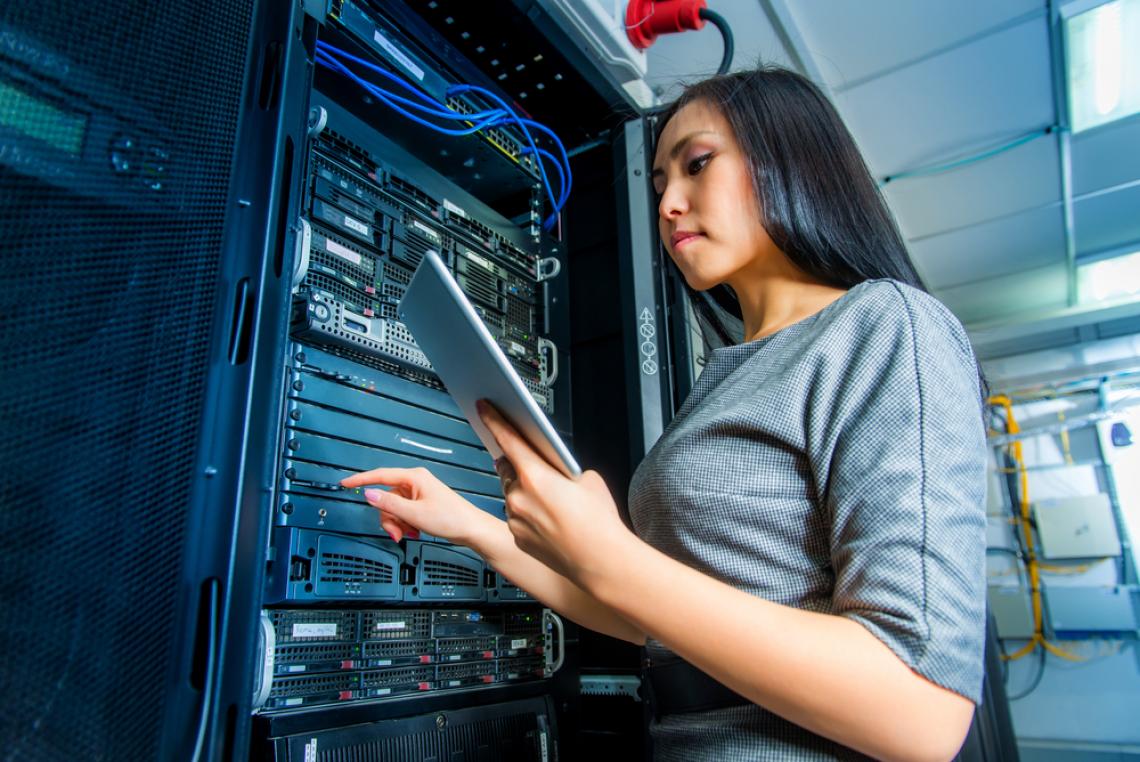 Tech has been one big boy's club for far too long. While we all recognize the positive strides that are being made to include a greater number of women in tech, we have a long way to go. Even though women make up more than half of the workforce in the United States, they make up less than 20% of tech jobs. Though there isn't any shortage of new positions, women are still lagging behind.
What's holding the women of tomorrow back from an exciting career in a budding field like software development or cybersecurity? Some believe it's due to a lack of women mentors or adequate representation. Not to mention there's a clear gender bias in the tech industry, and this keeps too many women from even considering such a career.
While it's true there needs to be more equality in this industry, we can't ignore the strides that have already been made. Many women are leading the way across the board, and they're shaping the industry as we know it. Let's dive deeper into the latest tech trends and how women are doing more than their part to make a difference.
1. Artificial Intelligence
Artificial intelligence (AI) is already a huge part of our daily lives. It's transforming virtually every industry, and it's redefining the world as we know it. While these fast-paced changes are frightening, some women believe there's reason to be worried. Because 85% of the machine learning workforce is male, many women find themselves concerned about how these biases will appear in the technology of tomorrow.
Not sure what we mean? Think back to the 2013 film Her in which the world was full of female AI assistants. In this type of society, many women will likely feel displaced. Thankfully, there are leading ladies pushing ahead to fight for diversity in the world of AI. Google Cloud Chief Scientist of Machine Learning Fei-Fei Li wishes to democratize AI. She said, "We all have a responsibility to make sure everyone - including companies, governments and researchers - develop AI with diversity in mind."
There are many leaders like Li who are changing AI for the better. As long as we continue to push for representation among programmers and developers, we don't have reason to be concerned about the development of machine learning.
2. Data Privacy
Data privacy is about more than keeping your information secure online. It's our comfort level when we use the card scanner at the grocery store and how we feel about making an online purchase. In the past, we've seen how these systems of security can fail for even the largest of companies.
Data privacy is also a concept which is particularly important to women. The way women's data is utilized both legally and illegally has big impacts on their emotional and financial wellbeing. Women are more likely to be in charge of family finances, for example, and they're also the most likely to shop online. Beyond this, they are often the targets of online smear campaigns and harassment.
Because women are at the crux of the data privacy crisis, it's no wonder they've taken the initiative in making big changes across the globe. One of the most recent changes in the EU, for example, the General Data Protection Regulation (GDPR) privacy changes, was led by Elizabeth Denham. Denham held the company TalkTalk accountable after they failed to protect user data in 2016. Now, she helps maximize Britain's data security, and she works to change the climate surrounding privacy.
The work is far from over as far as cybersecurity goes, but women are leading the way to change. Because how information is displayed and saved online affects women, we need to be a central part of the conversation for the future of user data. Policymaking needs to be part of that equal discussion in the tech industry.
3. Platform Monitoring
There's a lot of pressure today to maximize the user experience when it comes to app development and web development. Monitoring is the best way to make the most of the time you have in development and beyond. Users today have high standards. They want their technology to work perfectly every time.
By utilizing platform monitoring software, companies can anticipate future problems before they occur. This means stronger apps and more frequent deployments of updates. Find more details here  on the latest monitoring software.
Women play a large part in this monitoring as well since they make up a large share of application users. According to EY research, adding at least 30% female leadership within a development office can add 6% profit to any organization. Companies both big and small are beginning to diversify their leadership teams, and their projects run better because of it.
4. Chatbots
Over the past year, we've seen the world of Chatbots grow tremendously. Chatbots are a new way for customers to communicate with companies through messaging software. Though it's generally led by AI technology, these messages read like a normal conversation. While they're still being developed, many can already help with a variety of tasks like booking recommendations, shipping problems, and answering common customer questions.
The key difference between Chatbots and other tech trends is the demand for new types of leaders. While we've already established there's a significantly low number of women in tech, women are already leaders in many of the new fields that will be needed in the near future. Those with experience in psychology, design, theater, and more are going to be called to action to take these Bots further.
What's this new career called? The official title is Conversational Architects and Conversational Designers. While in a perfect world there would be an even distribution of men and women across all areas of tech, this is a welcome change where women are put in the front seat for the first time. It will be exciting to see how this field changes and grows with the input of experts from outside fields.
Final Thoughts
As you can see, technology has come a long way. It also has a long way to go. 2018 has been an exciting year for this industry, with growth in all things AI and beyond. Many talented women leaders have stepped forward as much-need advocates, and it's amazing to have these new role models for the next generation.
In the next few years, we will hopefully see a shift of more women taking part in these trends. They'll play a vital role in shaping the industry as we know it. Now it's up to all of us to make it count.