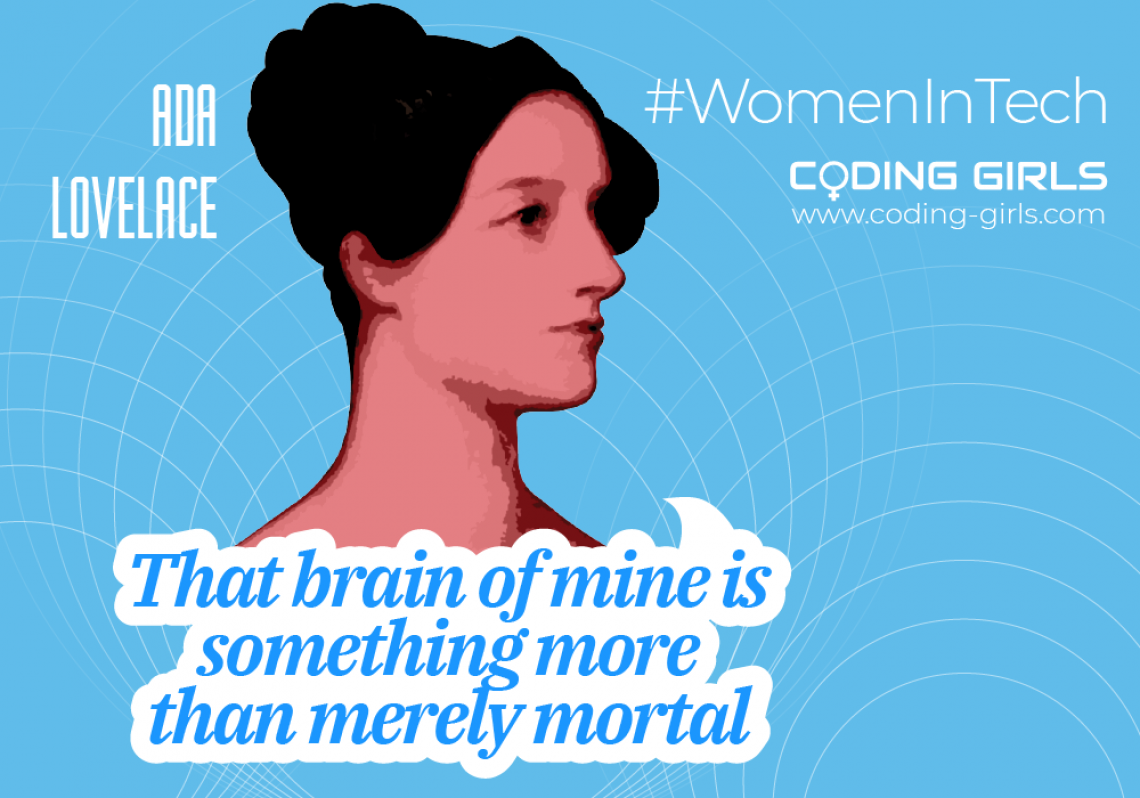 Ada Lovelace was the only legitimate child of the poet Lord Byron and his wife Anne Isabella "Annabella" Milbanke, Lady Wentworth. Byron separated from his wife a month after Ada was born and left England forever four months later. He died of disease in the Greek War of Independence when Ada was eight years old. Her mother remained bitter and promoted Ada's interest in mathematics and logic in an effort to prevent her from developing her father's perceived insanity. Despite this, Ada remained interested in Byron and was, upon her eventual death, buried next to him at her request. She was often ill in her childhood.
Ada married William King in 1835. King was made Earl of Lovelace in 1838, and Ada in turn became Countess of Lovelace.
Her educational and social exploits brought her into contact with scientists such as Andrew Crosse, Sir David Brewster, Charles Wheatstone, Michael Faraday and the author Charles Dickens, which she used to further her education. Ada described her approach as "poetical science" and herself as an "Analyst (& Metaphysician)".
When she was a teenager, her mathematical talents led her to a long working relationship and friendship with fellow British mathematician Charles Babbage, also known as "the father of computers", and in particular, Babbage's work on the Analytical Engine. Lovelace first met him in June 1833, through their mutual friend, and her private tutor, Mary Somerville
Between 1842 and 1843, Ada translated an article by Italian military engineer Luigi Menabrea on the engine, which she supplemented with an elaborate set of notes, simply called Notes. These notes contain what many consider to be the first computer program—that is, an algorithm designed to be carried out by a machine.
Source: https://en.wikipedia.org/wiki/Ada_Lovelace
Visit our blog to read about more famous women in tech